All-You-Can-Eat Soup, Salad, and Chili Bar
Author: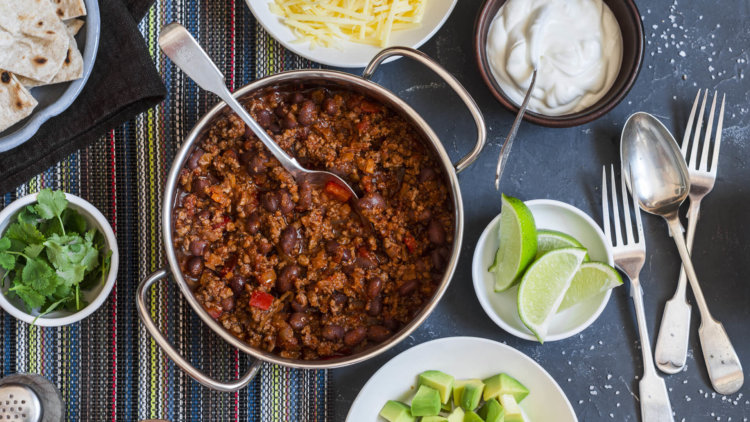 Prepare for the Sky Circus with some of the best Chili on the lake!
WARM UP DURING SKY CIRCUS ON ICE AT THE FRONTIER RESTAURANT!
Saturday, February 15, 2020 from 11:00am – 5:00pm
View the festivities and warm your soul at the same time. Enjoy a bountiful all you care to eat winter luncheon buffet. The regular Frontier Restaurant lunch menu will also be available from 11:00am – 2:00pm.
Tossed Greens
French, Italian, Ranch, and Balsamic Dressing
Sliced Cucumbers, Croutons, Sliced Ripe Olives, Shredded Cheddar Cheese, Shredded Smoked Provolone Cheese, Sliced Pickled Jalapenos, Sour Cream, Shaved Green Onions, Diced Plum Tomatoes, and Chopped Pepperoncinis
Honey Mustard Slaw, Red Skin Potato Salad A-1 Aioli, Sun-Dried Tomato Farfalle
Tequila Leinenkugel Texas Steak Chili
Spotted Cow Wisconsin Beef Chuck Chili
Chicken Noodle Soup
Sweet Egg Rolls, Pretzel Bread Sticks, Ritz Crackers, Keebler Saltines, and Club Crackers
Chef Billings Chocolate Chip Cookie Mini Muffins with White Cream Icing and Assorted Lake Lawn Cupcakes
Price is $13.95 for adults and for $8.95 kids
—
As a locally owned full-service leisure getaway, family retreat and meeting facility, we have everything you're looking for no matter what kind of vacation or event you're planning. For many, we are a home away from home providing recreation and festivities that make lasting memories.
Lake Lawn is located on 250 wooded acres alongside two miles of Delavan Lake shoreline and provides all the comforts of home. Reopened in 2011 under new management, Lake Lawn Resort has been operating for more than 130 years and is the only property of its kind just 90 minutes from Chicago and within 60 minutes of Milwaukee, Madison and Rockford.
Lake Lawn is looking better than ever and is now offering more recreation, dining and amenities than ever before: