Grand Yuletide Christmas Day Buffet
Author: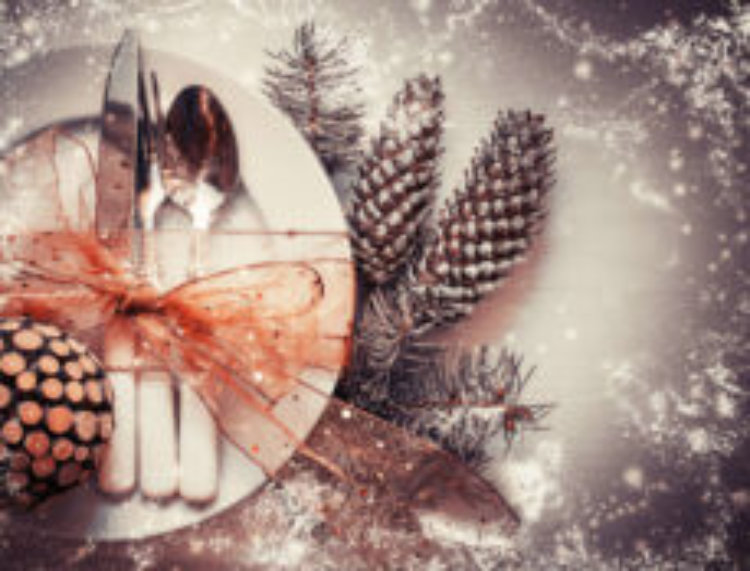 Traditional holiday and brunch favorites are in abundance amid a festively decorated Frontier Restaurant. The Christmas Day buffet will be served from 10:00am – 6:00pm with last seating at 5:00 pm.
The Frontier dinner menu will be available from 7:00 pm – 10:00 pm.
Adults: $36.95 Children 4-12 $16.95 Children 3 & under dine free.
Reservations are highly recommended by calling 262.725.9155.
MENU
Raw Bar:
Louisiana-Style Boiled Gulf Shrimp and Oysters with Avery Island Cocktail Sauce
Salad Bar:
Fresh-Cut Mixed Field Greens 
An array of Seasonal Fresh Fruits Greek Fage Vanilla & Plain Yogurt
Danish & Muffins
Plethora of Cheese
An array of Garden-Fresh Farm Logic Grilled Vegetables Drizzled Balsamic Roasted Garlic Reduction
Smoked Fish Bagel Chips French Onion Infused Cream Cheese
Black-eyed Pea Cabbage Honey Mustard Slaw
Roasted Turkey Apple Candied Black Walnut Salad
Golden Jewel Grain Feta Salad
Wisconsin Cheese & Sausage
Sliced Fresh Fruit & Grilled Grapes
Farm Fresh Eggs Cooked any Style & Omelet, Waffle Station
Carving Station:
Carved Prime Rib of Beef with Jus Lie and Horseradish Sauce
Soup:
Tomato Purple Basil Cream Soup
Chafing Dishes:
Fresh Scrambled Eggs
Applewood-Smoked Bacon
Yuppie Hill Country Chicken Sausage
House-Made Cherry Pancakes with Danielson's Sugarbush Organic Michigan Maple Syrup
Great Lake Herb Pan-Seared Walleye Pike with Wheatgrass Lemon Pesto
Bell & Evans Rotisserie-Style Whole Chicken with Leinenkugel Lemon Shanty Jus
Corn Bread Dressing
Smoked Wisconsin-Style Sausage with Chef's Own Bourbon BBQ
Herb-Roasted Red Bliss Potato
Molasses-Braised Baby Tri-Color Carrots
Desserts:
Chocolate Rum Yule Log, Assorted French Style Mini Pastries, Dulce de Poncho de Huevo Cake,
English Trifle Martinis, Assorted Christmas Day Cookies, Walnut Fudge