Thanksgiving Day Feast
Author: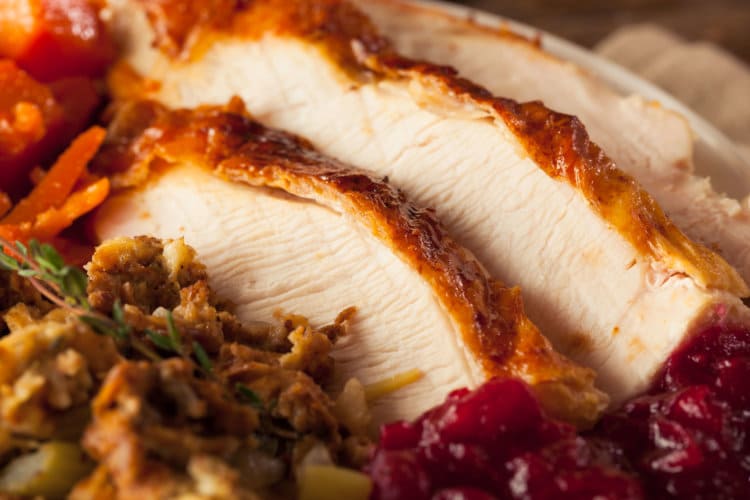 Celebrate the holiday with family and friends while enjoying a traditional Thanksgiving meal at the Frontier Restaurant's abundant Thanksgiving Feast Buffet. Our Chef John Billings has prepared a magnificent new menu with traditional favorites, along with new items that will wow you!
Seating will begin at 11:00am, and final seating will be at 7:00pm. The restaurant will close after this seating. Reservations are highly recommended. Please call the Frontier Restaurant at 262.725.9155.
MENU
Salads
Tossed Fresh Cut Baby Mixed Field Greens,
Assorted Dressings & Condiments
International Selection of Cheese, and Wisconsin Sausage
Assorted Crackers
An array of Garden-Fresh Grilled Vegetables Drizzled with Balsamic and Roasted Garlic Reduction
Fresh Sliced Fruits
Free-Roaming Roasted Capon Fig Honey Mustard Salad
Honey Crisp Apple and Candied Black Walnut Salad
Sun-Dried Tomato, Farfalle, and Lemon Salad
Cold Seafood Bar
Avery Island Boiled Chilled Gulf Shrimp,
Oysters on the Half Shell
Horse Radish Cocktail Sauce, Chipotle Louis Sauce
The Carvery
Carved Roasted Tom Turkey with Fresh Wisconsin Cranberry Chutney
Herb Seared Angus Tri-Tip of Beef with Lavender Horseradish Cream
Soup Station
Cream of Chicken Gnocchi
Assorted Rolls and Butter
Entrées
Seared Lake Michigan Salmon Lemon Curd Sugar Bush Maple Drizzle
Ghee Pecan Crusted Loin of Pork Honey Crisp Butter Demi
Leinenkugel Cranberry Beer Braised Beef Short Ribs & Corn Bread Dumplings
Garlic Mashed Idaho Russet Potato
Giblet Gravy
Traditional Bread Stuffing
Candied Sweet Potatoes
Green Bean Casserole
Mac & Cheese
Desserts
Rum Raisin Bread Pudding 
Pumpkin, Bourbon Pecan, and French Silk Pies
Red Velvet Cake Martinis
Mini Autumn Pastries
Strawberry & Rhubarb Cobbler
Pastry Chef Station
Fried Apple and Sugar Cookie Pie with Shredded Cheeses and Ice Cream