Valentine's Day Sweetheart Dinner
Author: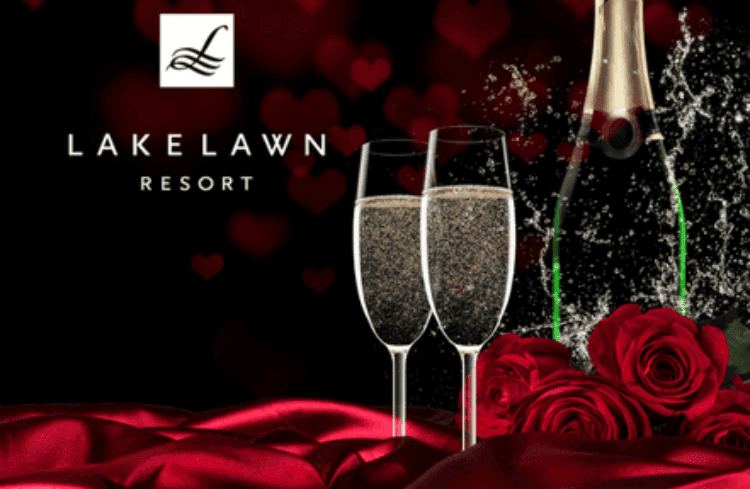 Enjoy a romantic Valentine's Day dinner in our legendary Frontier Restaurant. Chef John Billings has created a very special menu. Each guest will receive a complimentary glass of champagne.
The romantic Valentine's Day Dinner will be available Friday, February 14th from 5:00 pm – 10:00 pm. Our regular dinner menu will not be available during this time.
Please call the Frontier Restaurant at 262-725-9155 to reserve your table.
Appetizer
Chicago Stock Yard Smoked Hanger Steak Bites, Maple Butter Nut Squash Puree, and
Chili Lime Radish Mache Slaw (Shared)
Salad
Shaved Fennel, Frisee', Blood Orange, Pecorino Cheese, Smoked Merlot Shallot Vinaigrette
Entree
Choice Of Ghee-Seared Angus Filet Chop, Cajun Boil Maine Lobster Tail, Garlic Leek Cauliflower Potato Mash, Grilled Broccolini, Macadamia Burre Blanc, and Shaved Leeks
or
Grape Seed Oil-Seared Free-Range Breast of Chicken, Garlic Sweet Potato Mash & Speck,
Jarred Honey Crisp Apple Butter, Grilled Broccolini, and Sugar Beet Frits
or
Danielson Sugar Bush Maple-Seared Maple-Cured Norwegian Salmon, Sweet Citrus Polenta, Grilled Broccolini, Lemon Curd Maple Drizzle, and Cinnamon Sugared Lefsa Frits
Dessert
Bourbon Chocolate Crème Brulee, Tuxedo Strawberry, White Chocolate Mousse Martini
Make a night of it! We have midweek, weekend, spa, and more to choose from!  Choose Overnight Resort Packages Here.