BritBeat – A Tribute to the Beatles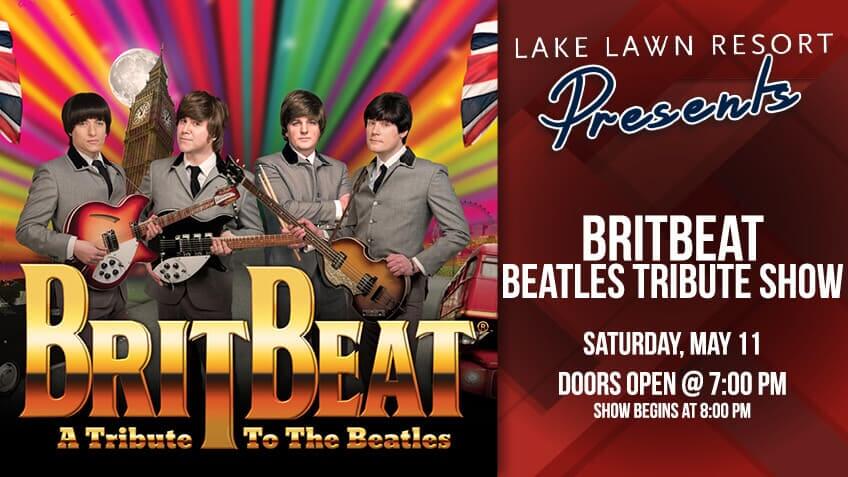 BritBeat presents the 'Touring Years' Beatles tribute show. Take a trip back to 1964 and experience the Beatles in their touring years around the world. Experience the excitement of the British Invasion and the Beatles' first appearance in New York on the Ed Sullivan Show. Later travel to the attendance busting concert at Shea Stadium in New York. Paying homage to the most influential band of the century you will relive the excitement, passion, moods, and emotions of the Beatles impact and inspiration on the pop music scene of the 1960s.
Don't want the fun to end? Book your overnight stay with this BritBeat Package.
The performance will take place in our Geneva Ballroom. General seating, no reserved seating.
Doors open at 7:00pm for seating and cash bars, 8:00pm – 10:00pm Show
Cost of Event: $25.00 per person. For tickets, visit www.lakelawnresort.eventbrite.com.
Take your ticket to our Frontier Restaurant before the performance and receive $5 off our Saturday Prime Rib Buffet. (reservations highly recommended). Call 262.725.9155 to make your reservation. 
Free parking available in the Conference Center Lot.