Death of a gangster –  MURDER MYSTERY Luncheon & Show
Feb 12, 2023
|
12:00 pm
–
2:30 pm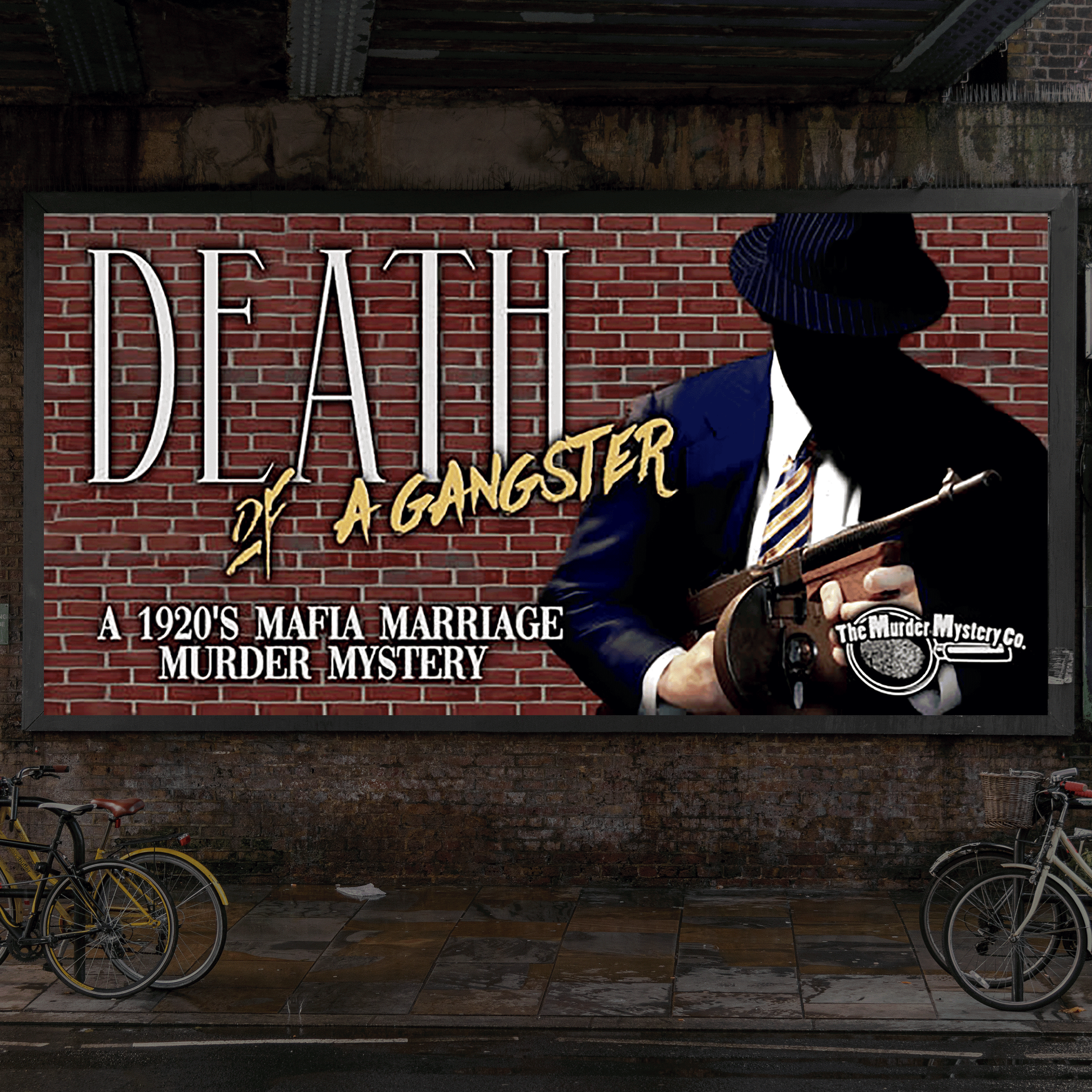 Lucky you! You've been invited to the Dunn Speakeasy for the wedding of the year! In this "married to the mob" event, you'll never know who to trust. With the two families merging together, someone is bound to lose power, which means someone else will lose their life! Get on the trolley and solve this case with your fellow detectives.
Dress like the cat's meow for this mafia wedding! Flapper dresses, zoot suits, feather boas and headbands, pinstriped suits and fedoras are all appropriate. Traditional wedding attire is nifty too!'
Join us for an afternoon of lunch, love, and murder!
The Murder Mystery Company will choose 10-12 guests to be suspects in the show. Actors will mingle with guests as they register in and provide light clothing for the guest to wear during the performance.
Awards are distributed for best actor, best actress, detective of the night and dead last place!
Seats are limited to 100 guests, so reservations are required,
Entrée choices must be designated at time of reservation.
Doors open at 12pm and the show begins at 12:30pm
The experience will take place in the Great Room.
MENU
Lake Lawn Garden Salad: Mix of Romaine and Iceberg, Cucumbers, Cherry Tomatoes, Carrot Curls, Selection of Ranch & Italian Dressing. Freshly Baked Dinner Rolls & Wisconsin Butter
ENTREE (Select One)
Airline Style Chicken Breast
Seared with Cajun Spice in a Sherry Cream Sauce with Garlic, Tomato, Onion and Celery
Red Bliss Mashed Muffin Gratin Potato, Asparagus & Baby Carrots
Or
Pasta Primavera (Vegetarian)
Seasonal Chef Selected Fresh Vegetables, Broccoli, Spinach, Zucchini, Mushrooms & Sundried Tomatoes with Fettuccine Pasta in a Montamore Cheese Alredo Sauce
DESSERT
Flourless Chocolate Torte
Brandy Whipped White Chocolate Mousse, Caramel Drizzle
Freshly Brewed Seattle's Best Regular & Decaffeinated Coffee, Specialty Gourmet Teas & Iced Tea
$49 per person includes dinner, show, tax & service fees . Select your entree in the Ticket Section (all guests will receive the same salad & dessert)
You will be seated with the group of tickets that you have purchased. Your group may be placed at a table with other guests. If you have additional seating requests please let us know by using the contact link on the confirmation page.
Dietary Restrictions: Please let us know any specific dietary restrictions by using the contact link on the confirmation page.
No children under 12 years of age.