Folds of Honor Golf Event
Jul 1, 2023
|
10:00 am
–
2:00 pm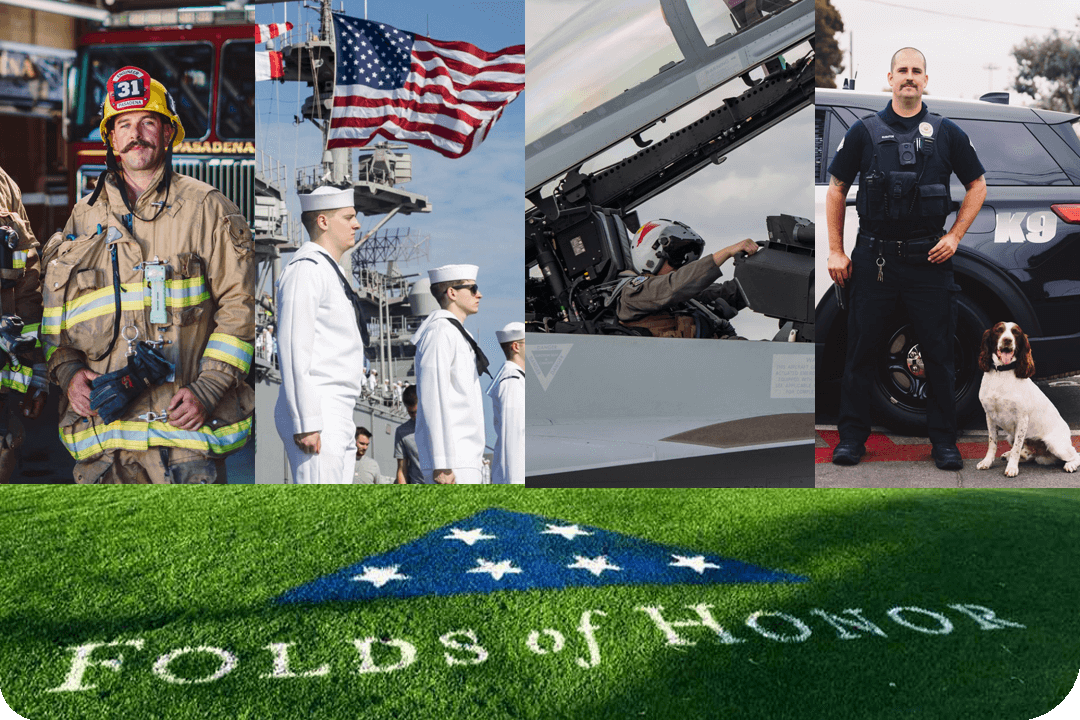 Join us for our Folds of Honor golf outing on July 1, 2023.
Our shotgun start will begin at 10:00 a.m. with a 2-man scramble format. The cost is $210 per team to enter.
Proceeds from this event will be donated to Folds of Honor. Folds of Honor provides life-changing educational scholarships to the families of America's fallen or disabled military and first responders. United in our duty to honor the sacrifice of those who fought to keep us safe and free, Folds of Honor offers a way to bring opportunity and hope to the families of those heroes.