Holiday Golf & Spa Gift Sale
Stop by the Timber Lobby (indoor pool) and Calladora Spa Friday from 12:00pm – 7:00pm and Saturday from 9:00am – 3:00pm to shop Majestic Oaks and Calladora Spa merchandise!
There will be pre-assembled gift packs made up of Titleist hats, Under Armour shirts and pullovers, and more.
Titleist is offering free personalization for the holidays. Order Titleist balls, and they'll be personalized for you!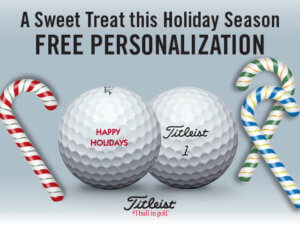 There will be other golf merchandise, such as Epoch eyewear, golf apparel for men and women, golf-themed Santas, accessories, shoes, and more.
Calladora Spa features many gifts from brands like Zoya, Unite, Glo, Milkhouse Candle Co., and more. There are nail, hair, beauty gift packs, robes, candles, jewelry, and other unique items that make perfect gifts.