I Love the 80's To Death – Murder Mystery Dinner & Show
May 20, 2023
|
6:00 pm
–
9:00 pm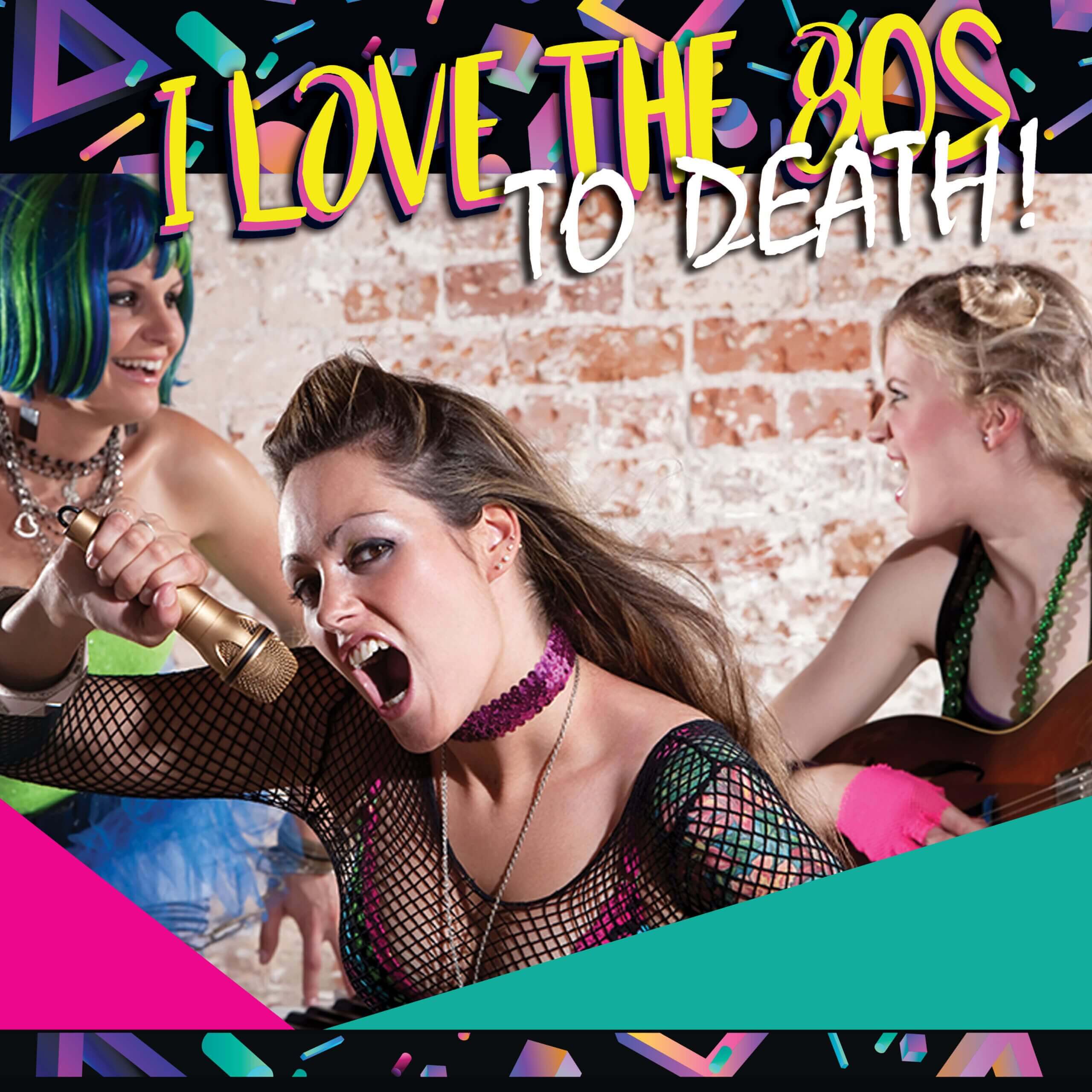 It's the 80's again, and all of the big names are here for a big concert. Tensions run rampant as backstage secrets spill out into the spotlight with like, totally tragic results! This isn't an episode of Miami Vice! This is like… murder. It's up to you to bust it like a ghost, for sure! Peg your jeans, slouch your socks, flash some neon, put on way too much eyeliner, and get that hair up! You are going to solve this crime in style. No time to be Too Shy! You are a Smooth Operator, and you know to listen to those Careless Whispers. It's time to put on your Sunglasses at Night and Relax. Time after time…You will solve the case.
Join us for a totally tubular evening of dinner and murder!
The Murder Mystery Company will choose 10-12 guests to be suspects in the show. Actors will mingle with guests as they register in and provide light clothing for the guest to wear during the performance.
Awards are distributed for best actor, best actress, detective of the night and dead last place!
Seats are limited to 100 guests, so reservations are required,
Entrée choices must be designated at time of reservation.
Doors open at 6:00pm and the show begins at 7:00pm
The experience will take place in the Geneva Ballroom.
MENU
Lake Lawn Garden Salad: Mix of Romaine and Iceberg, Cucumbers, Cherry Tomatoes, Carrot Curls, Selection of Ranch & Italian Dressing. Freshly Baked Dinner Rolls & Wisconsin Butter
ENTREE (Select One)
Ghee Seared Boston Cut New York Strip
Lavender Cocoa Espresso Demi, Red Bliss Mashed Muffin Gratin Potato, Asparagus & Baby Carrots
Or
Bacon Chicken Wrap
Jalapeno Jack Cheese Stuffed Breast of Chicken, Crushed Red Pepper Apple Jelly Glaze, Red Bliss Mashed Muffin Gratin Potato, Asparagus & Baby Carrots
Or
Pasta Primavera (Vegetarian)
Seasonal Chef Selected Fresh Vegetables, Broccoli, Spinach, Zucchini, Mushrooms & Sundried Tomatoes with Fettuccine Pasta in a Montamore Cheese Alredo Sauce
DESSERT
Flourless Chocolate Torte
Raspberry Chambord Sauce
Freshly Brewed Seattle's Best Regular & Decaffeinated Coffee, Specialty Gourmet Teas & Iced Tea
$85 per person includes dinner, show, tax & service charges. Select your entree in the Ticket Section (all guests will receive the same salad & dessert)
You will be seated with the group of tickets that you have purchased. Your group may be placed at a table with other guests. If you have additional seating requests please let us know by using the contact link on the confirmation page. If guests are planning on joining another party, they must let us know a minimum of 72 hours in advance, all seating is pre-assigned.
Dietary Restrictions: Please let us know any specific dietary restrictions by using the contact link on the confirmation page.
No children under 12 years of age.