SOLD OUT – Murder Mystery Dinner Theatre
Feb 11
|
6:00 pm
–
10:00 pm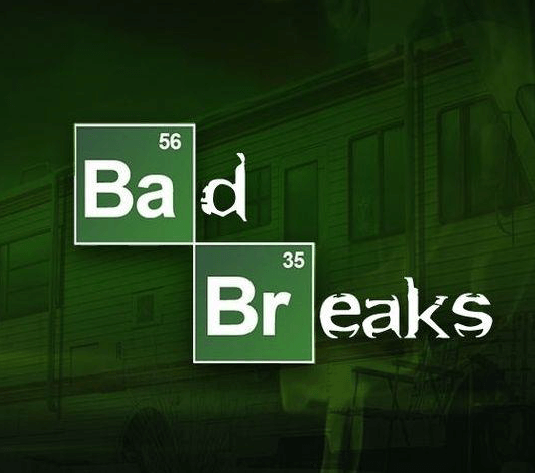 Marie Schrader — widow of DEA agent, Hank Schrader, and sister-in-law of drug kingpin of Walter "Heisenberg" White – was found dead outside of her home, allegedly murdered execution-style with a single gunshot to the back of the head. Albuquerque is once again the center of attention of both the media and drug enforcement officials.
Since the identity of the infamous "Heisenberg" was discovered to be her brother-in-law and that he was involved in the murder of her husband, Marie was zealous in her protection of her nephew, Walt Jr., and her baby niece, Holly, and seeking revenge for her husband's brutal murder. , Not willing to sit back passively, Marie was determined to ferret out everyone that had any hand at all in her husband's death and could be a threat to her niece and nephew. She aggressively studied the boxes of evidence that her husband had accumulated and hunted down anyone and everyone she suspected of being a threat. Without any sanction from the police or DEA – and without the laws and rules restraining law enforcement – Marie was maniacal in her mission to root out the people who caused her so much pain. Needless to say, Marie was being noticed by others and getting to be a "problem". The police and DEA were annoyed that she kept interfering with ongoing investigations by blowing covers and inadvertently tipping off criminals. Her family was tired of her relentless pursuit and allegations. And then, there were the cartels.
Join the fun at a dinner full of mystery and murder! Pick up on clues, question the suspects, and solve the crime!
Seats are limited so reservations are required. Entrée choices must be designated at the time of reservation.
Doors open at 6:00pm and the show begins at 7:00pm
The experience will take place in the Lake Lawn Room.
Menu
SALAD Mix of Romaine and Iceberg, Cucumbers, Cherry Tomatoes, Carrot Curls. Selection of Ranch & Italian Dressing. Freshly Baked Dinner Rolls & Wisconsin Butter.
ENTREE (Select One)
Ghee-Seared Boston Cut New York Strip: Lavender Cocoa Espresso Demi, Red Bliss Mashed Muffin Gratin Potato, Steamed Broccolini
Or
Stuffed Breast of Airline Chicken: Fig & Sour Apple Stuffed Breast of Chicken, Honey Crisp Bourbon Apple Butter Demi, Red Bliss Mashed Muffin Gratin Potato, Steamed Broccolini
Or
Pasta Primavera (Vegetarian): Seasonal Chef Selected Fresh Vegetables, Broccoli, Spinach, Zucchini, Mushrooms & Sundried Tomatoes with Fettuccine Pasta in a Montamore Cheese Alfredo Sauce
DESSERT Red Velvet Cake Martini: rhubarb chutney, white chocolate mousse, berries, raspberry coulis. Coffee and tea service.
$70 per person includes dinner, show, tax & service fees . Select your entree in the Ticket Section (all guests will receive the same salad & dessert)
You will be seated with the group of tickets that you have purchased. Your group may be placed at a table with other guests. If you have additional seating requests please let us know by using the contact link on the confirmation page.
Dietary Restrictions: Please let us know any specific dietary restrictions by using the contact link on the confirmation page.