New Year's Eve Family BUFFET AND GLOW Party
Dec 31
|
5:30 pm
–
Jan 1
|
1:00 am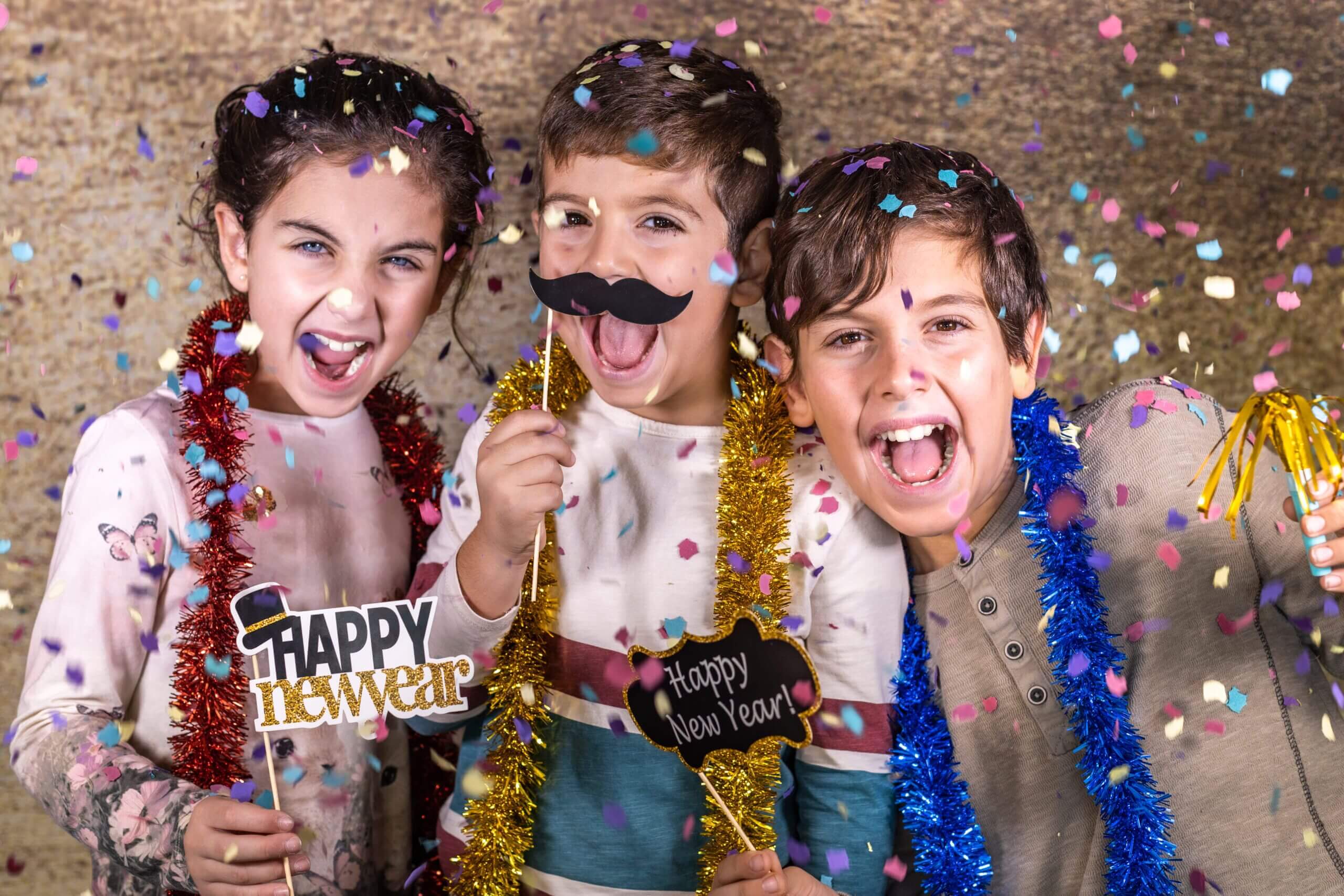 3-2-1, Happy New Year! Ring in 2023 with the whole family during our New Year's Eve Family Party! Enjoy kid-centric activities, games, and entertainment while counting the minutes until the New Year.
Kick off your celebrations with a festive family buffet dinner in the Geneva Ballroom. Next, get set for the Family Glow Party—bust a move on the dance floor or play a friendly game of bags. Families with younger kiddos can enjoy the sparkling cider toast at 10pm or join the night owls at the midnight toast.
Menu
MAIN BUFFET
Blend of Wild Greens and Crisp Iceberg Lettuce
Assorted Salad Accompaniments
Choice of Dressings and Low-Calorie Vinaigrette
Farfalle Sun-Dried Tomato Salad
Smoked Turkey Cranberry Salad
Green Jell-O Parfait Salad
Charcuterie, Cheese, Nuts
Freshly Baked Rolls & Wisconsin Butter
Shallot Seared Maple Salmon, Tequila Mint Lemon Curd Drizzle
Braised Duroc Pork Shoulder Smoked Paprika Chili Espresso Gravy
Chicken Vesuvio Lemon Caper Butter
Herb Infused "EVOO" Grilled Baby Carrots & Asparagus
Roasted Garlic Mashed Yukon Gold Bar
Apple Wood Smoked Bacon, Scallions, Roasted Garlic, Fresh Snipped Chives, Sour Cream,
Shredded Cheeses
Carved Prime Rib with Au Jus and Horseradish
Chess Pie, Chocolate Toffee Mousse, Martini
Rum Chocolate Apple Bread Pudding, Red Velvet Cake Scoops Wine Glass
KIDS BUFFET
Chicken Fingers & BBQ Sauce, Mac & Cheese, Mini Cheeseburgers, Fries
Brownies, Chocolate Chip Cookies, Fried Kool-Aid
Freshly Brewed Regular & Decaffeinated Coffee, Assorted Specialty Tea's, Iced Tea,
Pink Lemonade, White & Chocolate Milk
*Buffet open to guests on Family New Year's Eve package only. Tickets only available through Glow Crazy Family NYE Package. Limited tickets may become available at the door.