Wine Dinner Cruise – Chateau Ste. Michelle
Sep 28
|
6:00 pm
–
8:00 pm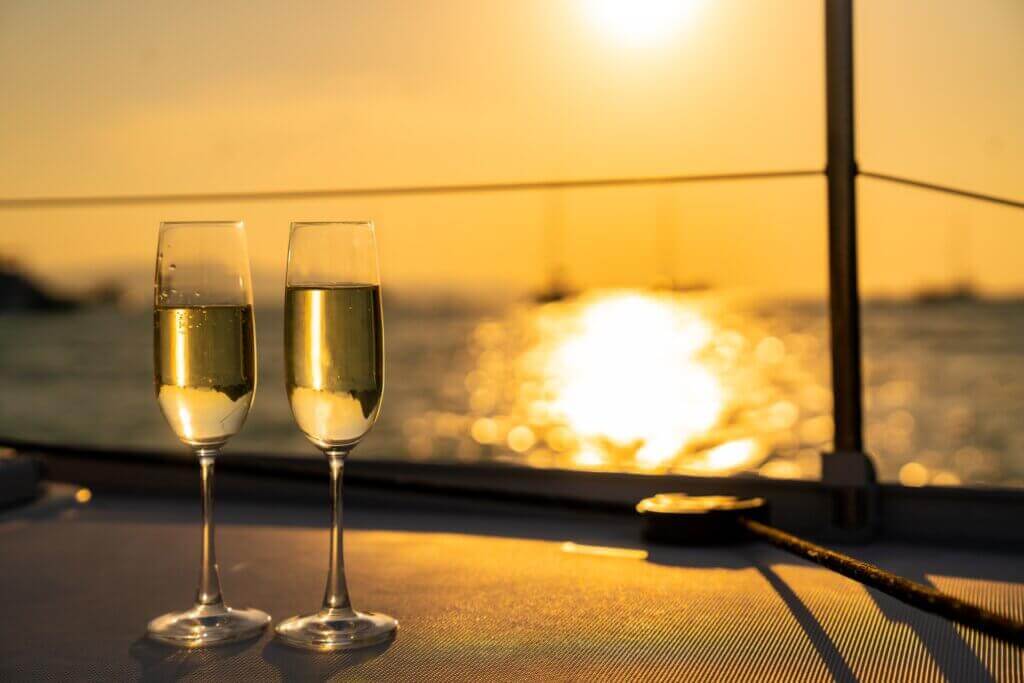 Cheers to great friends, beautiful sunsets, and divine wines! Join us for a Wine Dinner Cruise aboard the Lake Lawn Queen. Cruise the sparkling waters of Delavan Lake while enjoying a gourmet meal expertly paired with specialty wines from a featured winery. Seating is limited, and advance reservations are required.
Chateau Ste. Michelle Winery
For many, knowing the history and background of the wine inside the glass isn't of the utmost importance. At Chateau Ste. Michelle, our award-winning wines interweave with their rich heritage to create a wine experience you'll never forget. Chateau Ste. Michelle has combined Old World winemaking traditions with New World innovation. In fact, Chateau Ste. Michelle is one of the few premium wineries in the world with two state-of-the-art wineries, one for red and one for white. The whites are made at the Chateau in Woodinville, WA, while the reds are made at our Canoe Ridge Estate winery in Eastern Washington.
MENU
First Course
Butler Passed
Gulf Shrimp, Tomato, Cilantro, Onion, Lemon, Ceviche, Corn Taquito, Shot
Chicken, Jalapeno Queso, Corn Tortilla, Mini Enchilada, Ancho Sauce
Columbia Valley Indian Wells Merlot 2017
Second Course
Gulf Red Fish, Corn Meal, Pan Seared, Red Corn Tortilla Fritts, Mache, Frisee, Salad, Red Salsa Vinaigrette
Horse Heaven Mills Mimi Chardonnay 2018
Third Course
Angus Skirt Steak, Coke, Garlic, EVOO, Marinate, Seared, Baked Bean, Maple Syrup, Smash, Sweet Corn, Coins, Charred, Chili Toreados Cebolla, Coke Mole
Canoe Ridge Estate Cabernet Sauvignon 2018
Fourth Course
Flan Crème, Salted Caramel Tequila Mousse, Marini Crème Brulee Spoon
Domaine Ste Michelle Sparkling Brut Rose