Experience the breathtaking beauty of fall in all its vibrant glory with our Autumn Sale Package at Lake Lawn Resort! Nestled amidst the enchanting landscape of Delavan Lake, our resort invites you to immerse yourself in the splendor of the season.
Scenic Lakefront or Golf Course Accommodations
Check into our cozy accommodations that offer stunning views of fall foliage. The colors of autumn will surround you, creating a tranquil and captivating backdrop for your stay.
Lake Activities
Take advantage of the crisp air and enjoy a range of activities from the best spot on the lake. Whether it's a scenic kayak paddle, or leisurely picturesque boat tour, the resort offers an array of opportunities to appreciate the fall colors from the water. Delavan Lake offers a beautiful setting for anyone looking to enjoy autumn at the lake, and there's no better place to take it all in than from the lake.
Cozy Bonfires
As the sun begins to set, gather with your friends and family around one of our bonfires by the lake. Share stories as you enjoy the warmth of the fire as the cool autumn night settles in.
Experience the magic of autumn at Lake Lawn Resort, where the vibrant colors of fall create a stunning canvas for your unforgettable getaway. Whether you're seeking a romantic escape, a family adventure, or a peaceful retreat, our Autumn Sale Package offers the perfect blend of luxury, nature, and seasonal delights.
Visit https://www.travelwisconsin.com/fall-color-report for the best time to see the fall colors in the Lake Geneva area.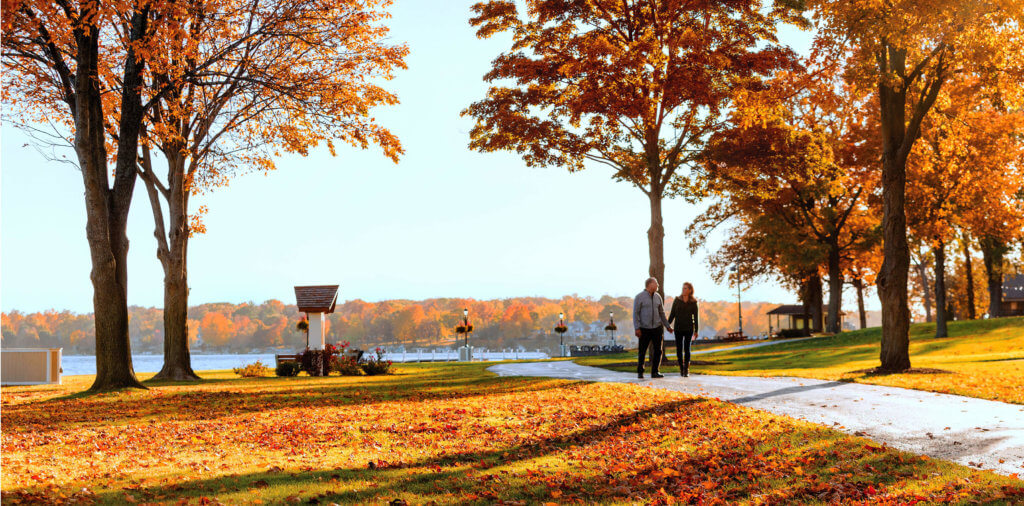 Package Details
Book By Dec 21, 2023
Based on availability
Blackout dates, restrictions, or minimum night stays may apply
Cannot be combined with any other offer or promotion