Murder Mystery Dinner & Show 
Nov 18, 2023
|
7:00 pm
–
9:00 pm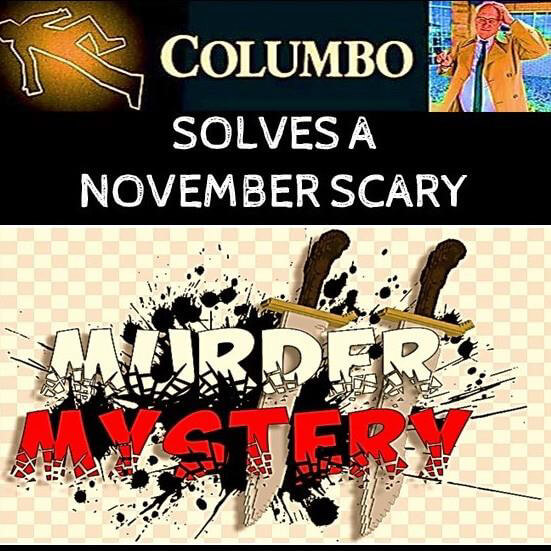 Enjoy a night out with friends with a dinner served up while watching an interactive murder mystery dinner

WHO COMMITTED THE MURDER? Detective "Columbo," with his iconic trench coat, steps in to solve the enigma. Quinn Thompson, a 52-year-old local farmer and father of three, was the unfortunate victim. He and his wife, Natalie, resided near Lake Geneva. Mysteriously, Thompson was discovered lifeless in his barn in late October, with a severe blow to his head. Beside him lay a pipe, strangely reminiscent of a ceremonial staff. Notably absent was $50,000, previously secured in a concealed barn safe.
Now, with his unique and patient approach, Lt. Columbo delves into the investigation.
THE SUSPECTS: Brett Cigrand? Shirley McReynolds? Natalie Thompson? Ann Marie Lawrence? Carol Ross? Cameron O'Reilly? Siegfried Paxton? James Kendall? Shirley McReynolds? Emily Nelson?
Trust Columbo to unveil the truth.
Doors open at 6:00 pm
Cash bar begins at 6:00 pm
Plated Dinner and show begins at 7:00 pm
This event is offered on both Friday, November 17, and Saturday, November 18.
___________________________________________________________________________
Cash bar available from 6:00pm until the end of the show
Menu:
Each guest receives the same salad and dessert
Freshly Brewed Seattle's Best Regular & Decaffeinated Coffee, Specialty Gourmet Teas & Iced Tea
Lake Lawn Garden Salad Mix of Romaine and Iceberg, Cucumbers, Cherry Tomatoes, Carrot Curls, Selection of Ranch & Italian Dressing
Freshly Baked Dinner Rolls & Wisconsin Butter
Dessert
Pumpkin Spiced Cheesecake With Toasted Graham & Amaretto Crust, Chai Spiced Whipped Cream
Entrée (Select One) You will choose your meal choice when purchasing tickets.
Ghee Seared Boston Cut New York Strip
Thyme Demi Glace, Red Bliss Mashed Muffin Gratin Potato, Roasted Broccolini
Or
Stuffed Breast of Airline Chicken
Fig & Sour Apple Stuffed Breast of Chicken, Honey Crisp Bourbon Apple Butter Demi, Red Bliss Mashed Muffin Gratin Potato, Roasted Broccolini
Or
Pasta Primavera (Vegetarian)
Seasonal Chef Selected Fresh Vegetables, Broccoli, Spinach, Zucchini, Mushrooms & Sun-dried Tomatoes with Fettuccine Pasta in a Montamore Cheese Alfredo Sauce
___________________________________________
Seats are limited so reservations are required, entrée choices must be designated at time of reservation.
*If guests are planning on joining another party, they must let us know a minimum of 72 hours in advance, all seating is pre-assigned.
No children under the age of 12.