New Year's Eve Dinner Buffet
Dec 31
|
5:00 pm
–
11:00 pm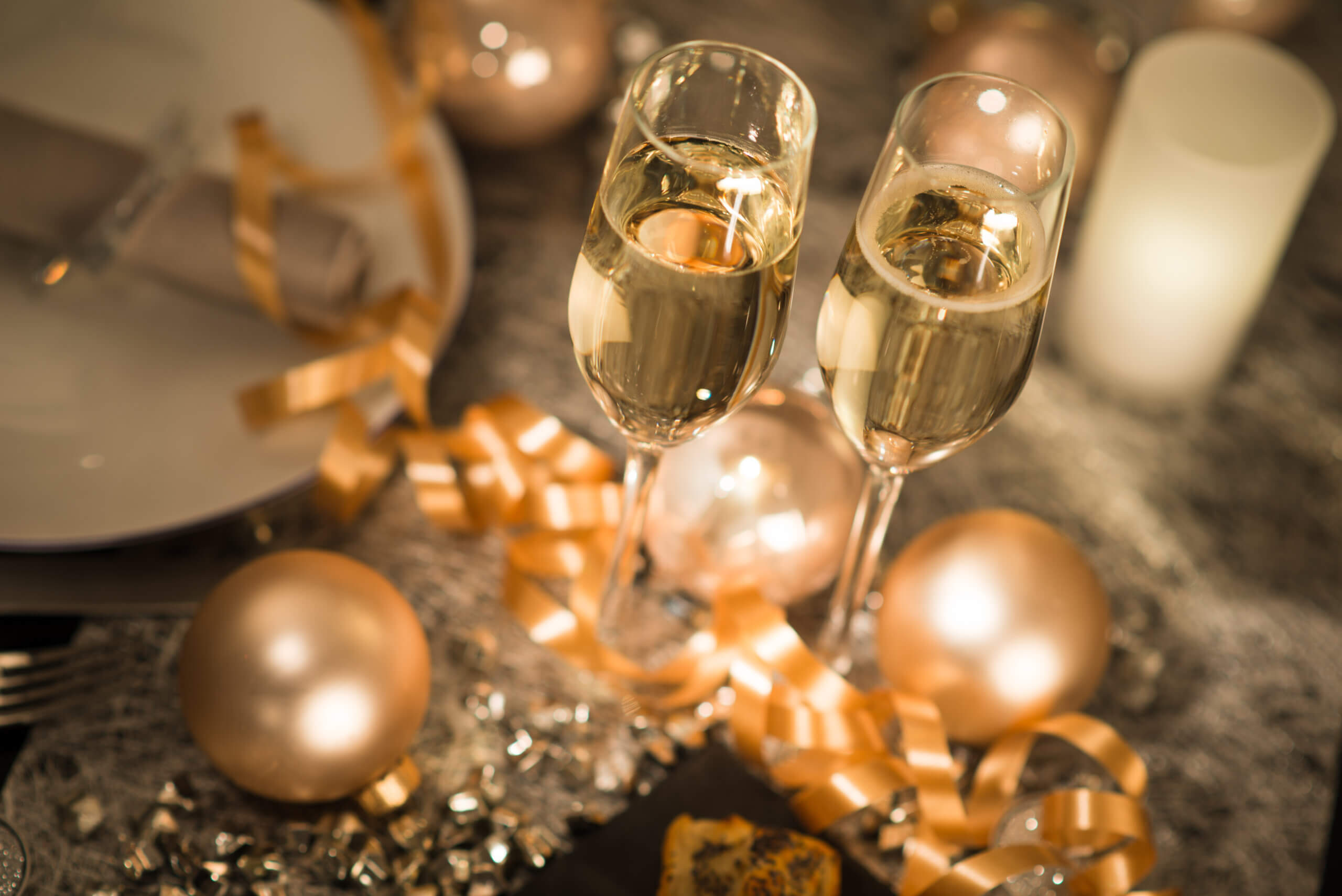 Kick off your New Year's Celebrations with us in the Geneva Club during the New Year's Eve Dinner Buffet. Reservations are required and can be made online or by calling (262) 728-7950. Seating will begin at 5:00pm, and final seating will be at 10:00pm.
BUFFET MENU
Salads
Baby Mixed Field Greens
Assorted Salad Accompaniments
Choice of Dressings
Asparagus, Pancetta Bacon, Sweet Onion, Italian EVOO
Red Snapper, Ceviche
Texas Caviar, Cilantro, Chili, Lime
Freshly Baked Rolls & Wisconsin Butter

Wisconsin Cheese & Sausage
Assorted Crackers
Entrees
Duroc Pork Belly, Pumpkin Beer, BBQ Braise, Pumpkin, Anise Puree, Wojape, Native American
Fry Bread Frits
Chicken Breast, Charred Jalapeno, Jack Cheese, Bacon, Roulade
Apple Brandy, Crushed Pepper Jelly
Seabass, Smoked Paprika, Garlic, Himalayan Salt, EVOO, Seared, Granny Smith Apple, Gruyere, Garlic, Shallot, Cream, Sugared Beet Curls
Roasted Portabella Mushroom, Artichoke, Zucchini, Onions, Red Pepper, Kalamata Olive,
Lasagna Noodle Roulade, Pinot Noir Plum Tomato Sauce
Baby Carrots, Beer Maple Braise, Herb EVOO Asparagus, Grilled
Au-Gratin Potato Muffins
Carving Station
Angus Tenderloin, Herb EVOO, Kosher Salt, Seared, Natural Jus Lie, Horse Radish Cream
Desserts
Double Chocolate Cake Martini's, Mocha Drizzle
Rhubarb Crème Brulee Tart, Whipped Kirsch Crème Fraiche
Vanilla Bean Cheesecake, Pumpkin Brandied Romanoff
Assorted Mini Pastries
Freshly Brewed Regular & Decaffeinated Coffee, Assorted Specialty Tea's, Iced Tea
*Reservations are required for this year's event. Due to the closure of the Frontier Dining Room, this year's event will be held in the Geneva Ballroom located in the Conference Center.
$79 Adults Inclusive of service charge & tax, $45 Children Inclusive of service charge & tax, ages 4-12 years, 3 and under complimentary