SOLD OUT – Wine Dinner Cruise – Terra d'Oro
Aug 17
|
6:00 pm
–
8:00 pm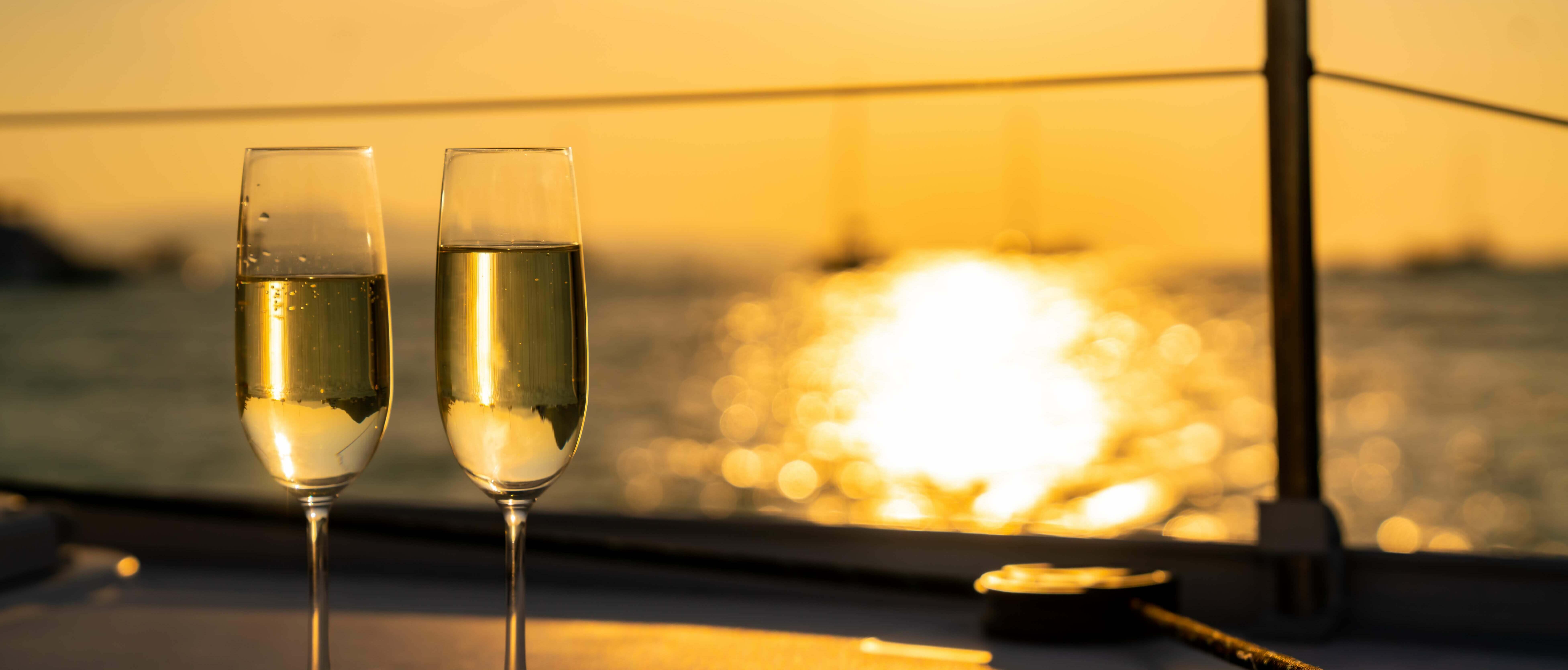 Cheers to great friends, beautiful sunsets, and divine wines! Join us for a Wine Dinner Cruise aboard the Lake Lawn Queen. Cruise the sparkling waters of Delavan Lake while enjoying a gourmet meal expertly paired with specialty wines from a featured winery. Seating is limited, and advance reservations are required.
Terra d'Oro Winery
Home of the first post-Prohibition winery in Amador County, established 50 years ago, Terra d'Oro was a pioneer in helping re-establish the region's production of fine wine.
Today, Terra d'Oro is acclaimed for its elegant red wines and aromatic white wines, all crafted from our 800+ acres of sustainably farmed vineyard
MENU
Butler Passed Hors D'ourves
Pistachio Crusted Stilton Salted Zucchini Bread, Peach Preserves, Micro Greens
Colorado Lamb, Lolli Pop, Ancho, BBQ
Terra d' Oro Petite Sirah 2019
Course 2
Walleye, Rice Flour, Pan Fried, Garlic, Lemon Faulk, Thyme, Butter, Escarole, Frise, Rhubarb,
Syrup, Smoked, Vinaigrette
Terra d' Oro Chenin Blanc & Viognier 2020
Course 3
Filet, Angus, Chateau, Black Pepper, Crusted, Morels, Garlic, Brandy, Demi, Sweet Potatoes, Cottage Fries, Spinach, Braised
Terra d' Oro Barbera 2019
Course 4
Pumpkin, Anise, Mousse, Wojape, Lime, Chantilly, Cigarette, Rolled, Cookie, Martini, Crème Brulee Spoon
Terra d 'Oro Zinfandel 2019
*$99 Inclusive of tax. Attendees must be 21+. Advance reservations are required.-
**Attendees will have the opportunity to purchase wines sampled at the end of the evening.