ALMOST Sold Out – Wine Dinner Cruise – Prisoner Wine Company
Sep 14
|
6:00 pm
–
8:00 pm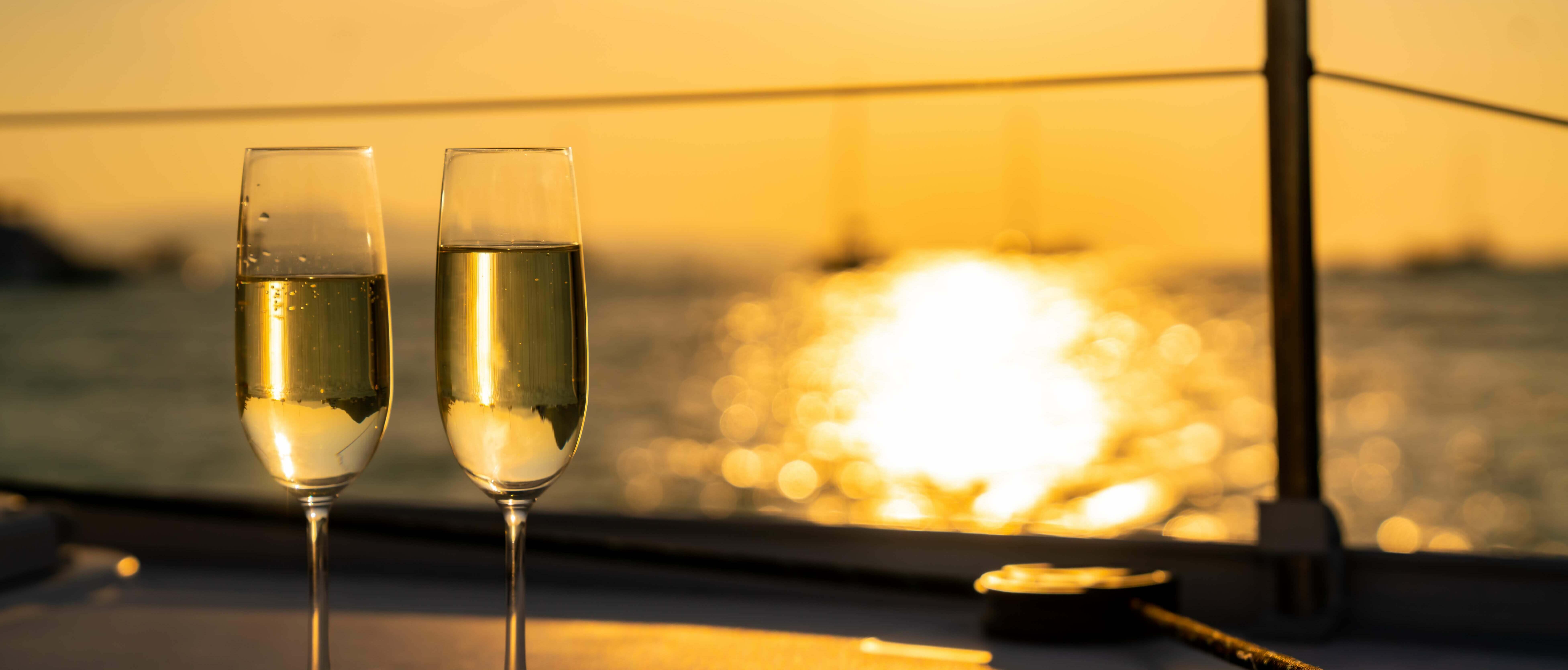 Cheers to great friends, beautiful sunsets, and divine wines! Join us for a Wine Dinner Cruise aboard the Lake Lawn Queen. Cruise the sparkling waters of Delavan Lake while enjoying a gourmet meal expertly paired with specialty wines from a featured winery. Seating is limited, and advance reservations are required.
The Prisoner Wine Company
The brand name and namesake wine, The Prisoner, were inspired by the classic sketch Le Petit Prisoner by 19th-century Spanish artist Francisco Goya. The sketch is part of Goya's series entitled, "The Disasters of War", created to be a visual protest against the injustice and brutality of the Spanish War of Independence in 1808.
Featured Wines
First Course
Butler Passed
Crawfish Broth, Crème Fraiche, Bristol Cream Sherry, Whipped, Crawfish, Tail meat, Skewer, Shot
Chicken Tom Tom, Wings, Sugar Frosted Flake, Crusted, Ancho Chili, Syrup
Saldo Zinfandel California 2019
Course 2
Seabass, Porcini, Dust, Pan Fried, Garlic, Parsley, Italian, Himalayan Salt, Rosemary, Filed Greens, Chefs,
Rasher, Wrap, Basswood Honey Watermelon Drizzle
Paired with: Saldo Chenin Blanc 2021
Course 3
New York Loin, Angus, Roast, Apple Wood, Smoked, Boston Cut, Espresso, Chaussure, Sauce,
Cauliflower, Leek, Russet, Garlic, Smash, Broccolini, Herbed Evoo, Faulk Salt, Grilled
Unshackled Cabernet Sauvignon California 2019
Course 4
Dark Cherries, Kirsch, Cocoa, Crème Brulee, Chocolate Cherry Mousse, Crème Brulee Spoon
Unshackled Sparkling Rose California 2018