Wine Dinner Cruise – Wein Bauer Presents Wines of Portugal
Jun 15
|
6:00 pm
–
8:00 pm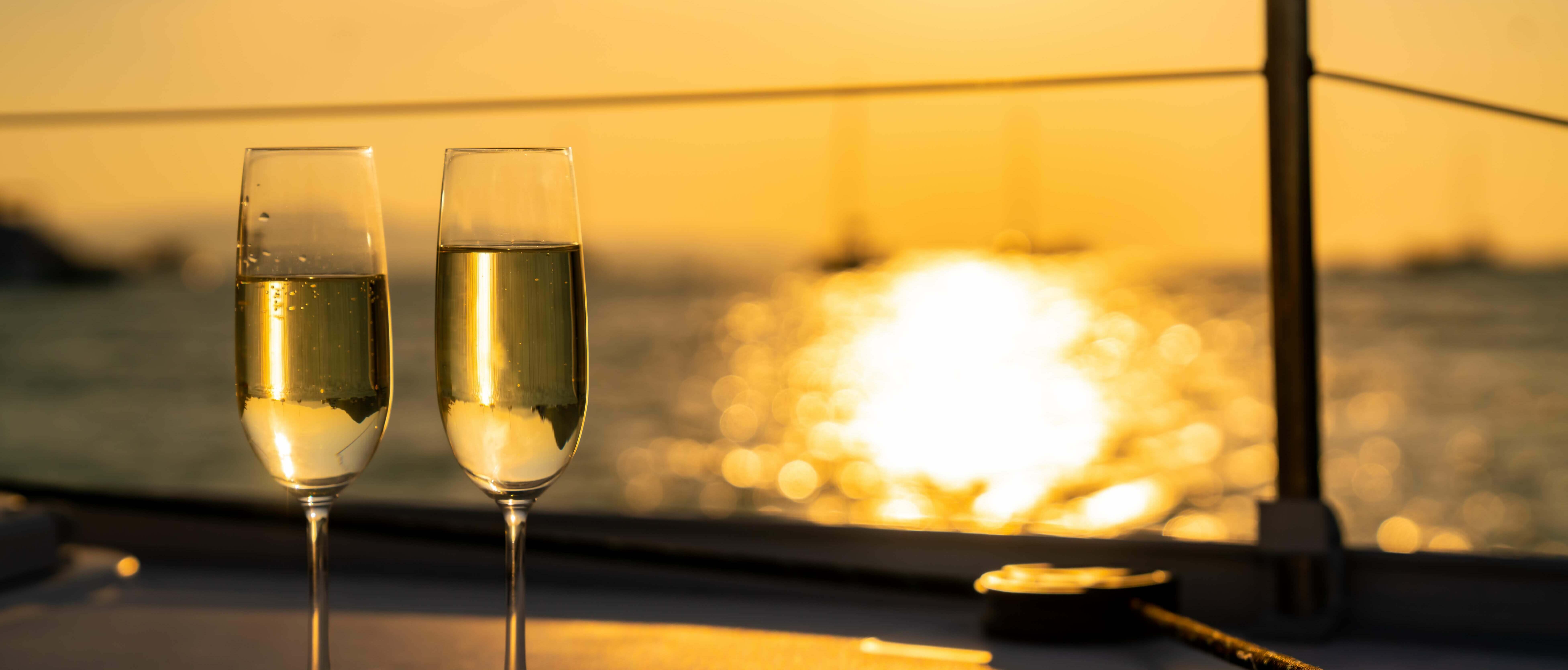 Cheers to great friends, beautiful sunsets, and divine wines! Join us for a Wine Dinner Cruise aboard the Lake Lawn Queen. Cruise the sparkling waters of Delavan Lake while enjoying a gourmet meal expertly paired with specialty wines from a featured winery. Seating is limited, and advance reservations are required.
Wein Bauer
Since 1980, Wein Bauer has represented the wines, wineries, and families who share the same passion we do: sharing the best wines from Austria, Germany, Portugal, Hungary, France, and Argentina. They deserve it and you can taste why.
Menu
First Course – Butler Passed Hor Dourves
Mozzarella, Italian Sausage, Breadcrumbs, Port, Tomato, Basil, Gravy
Mallard Duck, Lingonberry Jelly, Radish, Micro Greens, Lemon, Evoo, Slaw
Quinta De S.Sebastio Arreio Tinto – Cabernet Sauvignon Red Blend (2019)
Second Course
Bob White Quail, Jalapenos, Jack Cheese, House Cured Bacon, Wrap, Corn Dodgers, Pepper, Apple, Brandy Jelly, Arugula Salad
Quinta Nova Pomares Red (2018)
Third Course
North Dakota Bison Chuck, Chipotle, Ceballos, BBQ, Pabst, Lime, Braise, Polenta, Orange, Garlic, Asparagus, Herb Evoo, Grilled
Quinta De S.Sebastio Rare Vhino Verde (2020)
Fourth Course
Lemon Pound Cake, Rosemary Grilled, Georgia Peach, Romanoff, Schnapps, Cookie, Roll
Quinta De S.Sebastio Rare Rose (2020)
*$99 Inclusive of tax. Attendees must be 21+. Advance reservations are required.-
**Attendees will have the opportunity to purchase wines sampled at the end of the evening.