Wine Dinner Cruise – Dry Creek Vineyards
May 18
|
6:00 pm
–
8:00 pm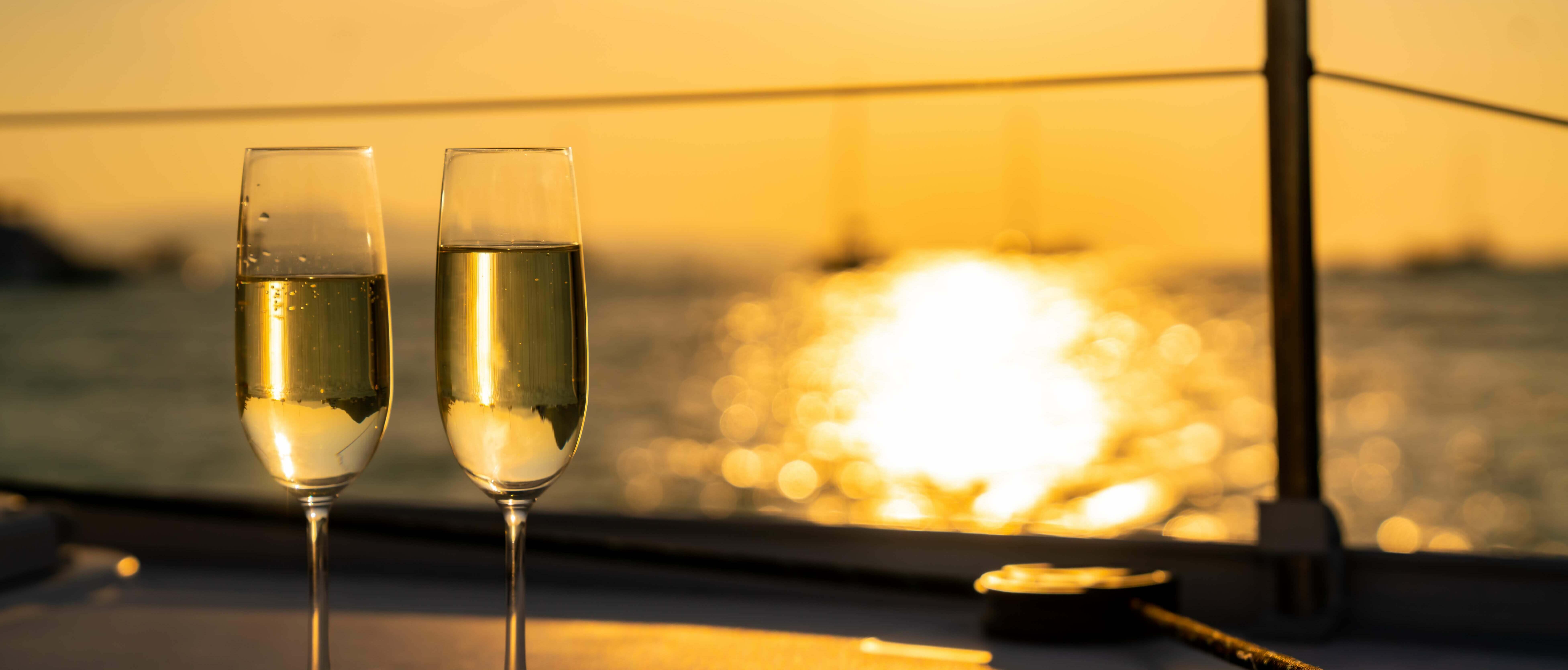 Cheers to great friends, beautiful sunsets, and divine wines! Join us for a Wine Dinner Cruise aboard the Lake Lawn Queen. Cruise the sparkling waters of Delavan Lake while enjoying a four-course meal expertly paired with specialty wines from a featured winery. Seating is limited, and advance reservations are required.
Featured Winery – Dry Creek Vineyard
Founded in 1972 by David S. Stare, Dry Creek Vineyard paved the way for a renaissance of winemaking and viticulture in the Dry Creek Valley. Before his arrival, the Dry Creek Valley was little more than a few family farms and prune orchards. It was Dave's vision to start a Loire Valley-inspired winery that reintroduced consumers to the wines of northern Sonoma County. Dry Creek Vineyard is one of the few remaining family-owned wineries in California.
Menu
Butler Passed Hor Dourves
Lakota Bison, Maple Syrup, Shallot, Garlic, Cherry, Sundried, Mint, Corn Oil, Mint, Salt, Sumac Tartare,
Native American Fry Bread
Paired with: Dry Creek, Zinfandel Heritage Vines (2019)
Second Course
Wing Bone Chicken Paillard, Italian Breadcrumbs, Ramps, Garlic, Lemon Capers, Cream, Mache
Frisee Salad, Salted Lavender Maple Vinaigrette
Paired with: Dry Creek, Dry Chenin Blanc Clarksburg (2020)
Third Course
Eye of Ribeye Steak, Ghee Seared, Rapini, Braised, Potato Gratin Muffin Worcestershire, Butter
Paired with: Dry Creek, Cabernet Sauvignon (2018)
Fourth Course
Short Cake Snifter, Oreo Cookie Crumbs, Basil, Strawberry, Macerated, Chocolate Flourless Torte Baily's Cream, Chocolate Ganache
Paired with: Dry Creek, Sauvignon Blanc (2020)
*$99 Inclusive of tax. Attendees must be 21+. Advance reservations are required.-
**Attendees will have the opportunity to purchase wines sampled at the end of the evening.