Igloo- Erath Oregon WINE DINNER
Feb 11, 2023
|
5:30 pm
–
8:00 pm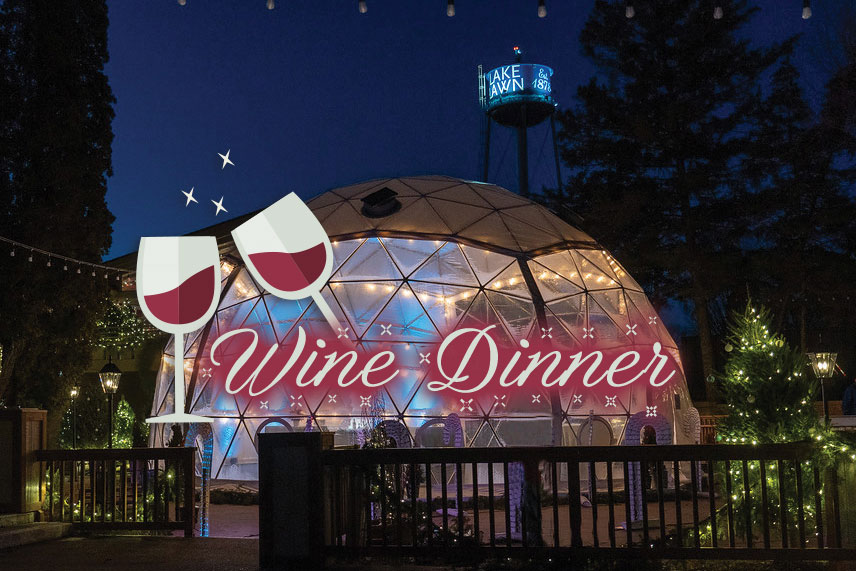 The Story of Erath
Erath wines are an expression of the land that the winery has cultivated for more than 40 years, longer than any other winery in the Dundee Hills of Oregon. The red, iron-rich Jory soils, combined with gentle breezes and warming sunshine of a marine climate, have bestowed upon Dundee a terroir of note. It has given rise to the handcrafting phenomenon, and the art of Pinot.
Join us for an evening of exquisite wines and decadent delights during the Erath Oregon Wine Dinner on Saturday, February 11. Sip and savor a variety of wines expertly paired with a four-course meal prepared by Chef John Billings'. Dinner will be served under the stars in our expansive private igloo with views overlooking Delavan Lake. Seating is limited, so reserve your spot at the table today.
Doors open at 5:30 pm with a cash bar available. Dinner will be served at 6pm.
Dinner Menu
Course 1
Butler Passed
Bell & Evans Chicken, Chef's own cured Bacon, Lemon & Caper Butter Shot
Maple Jalapeno Johnny Cake, Leinenkugel Battered Great Lakes Walleye, Pickled Red Cabbage Slaw, Titos Caper Aioli
Pairing: 2019 Oregon Pinot Gris
Course 2
Faroe Salmon, Smoked Paprika, Garlic & EVOO Crusted, Grilled Baby Romaine, Oat Croutons, Sour Apple, Lemon Curd Vinaigrette
Pairing: 2021 Oregon Rose of Pinot Noir
Course 3
Pan Seared Angus Filet, Herbed & Roasted Garlic EVOO, a Lavender, Cocoa, Bourbon, Butter, Demi-glace, Smashed Russet Potatoes, Champignon Mushroom, Parsley, Ramps, Garlic, Sweet Potato Strings
Pairing: 2021 Resplendent Pinot Noir
Course 4
Short Cake Snifter, Oreo cookie crumbs, macerated strawberries, basil, flourless chocolate torte, Chocolate Kahua vanilla cream, chocolate ganache
Wine Pairing: 2019 Reserve Collection Pinot Noir