Calladora Spa Specials
July & August 2014 for the Calladora Spa
Top-to-Toe Trio – Ready to get yourself in shape from your top to your toes?  Calladora Salon has just what you need.  Perfect polished nails with our Shellac services for your hands and your feet.  The polish is light cured so there is no down time.  Finish up with a summer bikini wax and you are set to go for the rest of the summer!
Shellac Manicure and Pedicure plus Bikini Wax for $120
---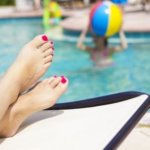 Pool Diva – Flip flops and beaches take their toll on your feet.  Come in and have a pampering Calladora Pedicure and feel fresh and ready to show off your toes.  Add an arch shaping to your brows and you will be feeling like a new person!
Calladora Pedicure and Brow Shaping for $65
---
Summer Rescue – Are wind and water affecting your skin?  Chlorine and chemicals take a toll on your skin and an exfoliation service and full body massage is just what you need.  We will dry brush you and then gently rub on the products to remove rough spots.  After that, unwind with your thoughts as you experience the Calladora Massage.  Feel soft as silk and relaxed from head to toe. 
Body Exfoliation and Calladora Massage for $190
---
Radiant Glow - Special occasion to attend?  Or just need a new look?  Calladora has just the service for you.  Allow us to create your "glow" and be ready for your event!
Glo-Mineral make up application for $25
---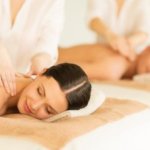 Summer Lovin' – Spend some time inside with that special someone at Calladora Spa.  Enjoy the peace and quiet in one of our couple's rooms and escape for 80 minutes.  Soothing music and just the right pressure will melt your cares away.  Come early to enjoy our lounge or the Eucalyptus steam room. 
Calladora 80 minutes couples massage for $260