Mindful Meetings
Meetings focused on Health and Wellness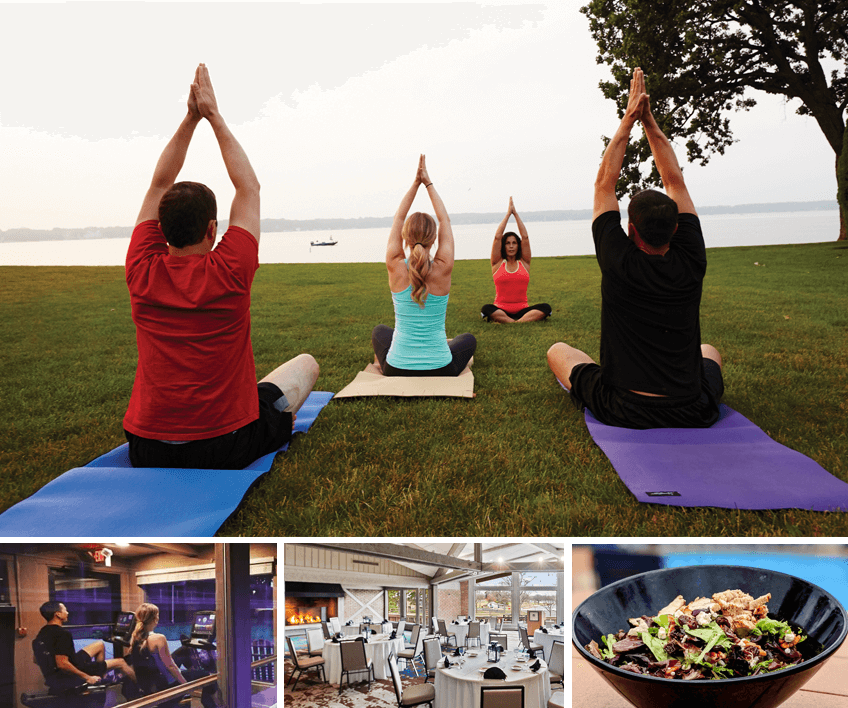 Boost your team's cohesiveness, job satisfaction, and productivity by incorporating health and wellness into your workflow. With our wonderful lakeside location and many services and amenities, mindful meetings come naturally at Lake Lawn Resort! Our experienced staff will help you customize your event to meet your goals and leave your group feeling energized, focused, and content.
Lakefront yoga
Full-service Calladora Spa
Group meditation
Indoor/outdoor pools
Unique nightly reception space
Indoor/outdoor fitness classes
Unique nightly reception space
Aromatherapy in meeting space
Customized menus for healthy options
Natural light in meeting space
CALL 262.728.7950 TODAY FOR PACKAGE PRICING AND CUSTOMIZABLE OPTIONS!