Blog
Welcome to the Lake Lawn Resort blog.
When: Feb 15 From: 8:00 pm – 11:00 pm Put on your favorite Hawaiian shirt or hula skirt and join us for a TropRock beach party in February! Escape the icy cold in our Geneva Ballroom for a tropical-themed party featuring tiki bars, palm trees, and lively beach dance music! We'll have specialty cocktails and fun activities to make…
When: Feb 14 From: 5:00 pm – 10:00 pm Enjoy a romantic Valentine's Day dinner in our legendary Frontier Restaurant. Chef John Billings has created a very special menu. Each guest will receive a complimentary glass of champagne. The romantic Valentine's Day Dinner will be available Friday, February 14th from 5:00 pm – 10:00 pm. Our regular dinner menu will not…
Sky Circus on Ice 2020: Friday February 14 – Sunday February 16 Snow Sculptures & Ice Carvings @ Lake Lawn Resort and Downtown Friday – Sunday with final judging to take place on Sunday at 5:00pm Snow Carving class led by professional carvers @ Lake Lawn Resort Saturday and Sunday from 1:30pm – 3:00pm Blizzard Run Snow…
When: Jan 1 From: 9:30 am – 2:30 pm The New Year's Day Bloody Mary Brunch will include a bountiful array of Breakfast & Lunch fare with traditional favorites, and a "build your own" Bloody Mary Bar (1 Bloody Mary included per adult) as well as endless champagne & mimosas. New Year's Day Bloody Mary Brunch Frontier Restaurant…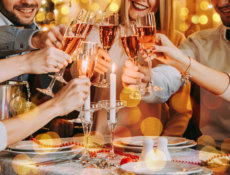 When: Dec 31, New Year's Eve Prix Fixe Dinner From: 5:00 pm – 10:00 pm Served 5:00 pm – 10:00 pm (last seating at 10:00 pm) New Year's Eve Prix Fixe Dinner Dinner has a great menu including: Crispy New Glarus Spotted Cow Beer Braised Pork Belly, Whiskey Beans, Sweet Potato Curls Rosemary-Infused Watermelon Greek Fage Shot Asiago…
Lake Lawn Resort will once again be hosting its annual New Year's Eve festivities with multiple exciting parties for all ages! With the following offerings, there is truly something for all to enjoy! Our Retro '80s Party is for adults in the Great Room with a flashback to the '80s including music, décor, dancing, and a cash bar. The Retro…
When: Dec 25 From: 10:00 am – 6:00 pm Traditional holiday and brunch favorites are in abundance amid a festively decorated Frontier Restaurant. The Christmas Day buffet will be served from 10:00am – 6:00pm with last seating at 5:00 pm. The Frontier dinner menu will be available from 7:00 pm – 10:00 pm. Adults: $36.95 Children 4-12 $16.95…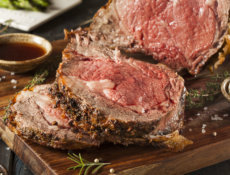 When: Dec 24 From: 5:00 pm – 10:00 pm Chef John Billings is offering a special Christmas Eve dinner menu in addition to the Frontier Restaurant's delectable dinner menu – the choice will be yours. Come to the Frontier Restaurant to enjoy a brand new twist on a great holiday tradition. Frontier Christmas Eve special dinners include House Salad, Choice of…
Board the New ship in the Lake Lawn Boat Rental Fleet Board the Lake Lawn Queen, our new cruise boat around Delavan Lake! Enjoy the panoramic views of glacier-cut Delavan Lake from our heated first level. Learn about the 5 Frank Lloyd Wright homes and many other landmarks and historical gems nestled along the 11 miles of picturesque shoreline.
When: Dec 6 From: 6:00 pm – 11:55 pm It's never too early to begin planning your Christmas Party and Lake Lawn Resort Invites you to participate in a celebration where small companies and groups get together for ONE BIG PARTY! This unique Christmas party is designed for companies and organizations with 8 – 75 guests. Each group has its…