Blog
Welcome to the Lake Lawn Resort blog.
Situated on the shores of Delavan Lake, Shake the Lake Music Festival returns better than ever bringing you 3 Days of FUN, FOOD, and DRINK. We have a packed lineup of great bands and tribute acts Friday, Saturday & Sunday. Along with amazing tunes, there will be fun activities including the 4th Annual Walworth County Bags Championship, Carnival Games, Food…
One of the most heralded musical experiences of the last century was a live concert by the Beatles. That experience doesn't need an explanation, nor any kind of justification for enjoyment. While we may not be able to enjoy that experience anymore from the original four, there are still ways to access those experiences through an appreciation of the band…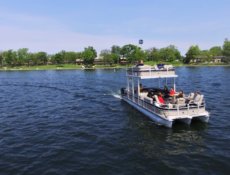 When people are looking to cool off and beat the heat, they are looking for ways to enjoy water where they can. At Lake Lawn Resort, we have you covered. We offer speedboat, pontoon, tritoon, paddleboat, paddlebike, paddleboard, kayak, waverunner, ski, and tube rentals. More information found at our boat rentals dedicated page. boAT Tours Enjoy a 1 ½ hour…
Cinco de Mayo Celebration at the Lookout Bar & Eatery Come enjoy the festive atmosphere for another fantastic Cinco De Mayo celebration at Lake Lawn Resort near Delavan and Lake Geneva. The event and celebration takes place over three days beginning on May 3 leading up to the big bash on May 5. The time of…
With so many great things to do in the area, and at our resort it can sometimes be easy to overlook something. In 2019 however we are aiming to make sure everyone is aware of all of the great fun and activities available to them at Lake Lawn Resort. One such area of possible missed opportunity is our…
Throughout the year at Lake Lawn Resort, we offer experiences unlike any other traditional resort. One of those is our Murder Mystery Dinners. This April 12 & 13 we are partnering with The Brown-Ullstrup Players to present their dinner theater performance here at beautiful Lake Lawn Resort. You are able to Interact alongside the cast of characters to…
After the success of last year's event, we are excited to discuss the 2019 Easter Sunday Brunch. We hope that you will join us again this year to our reservation-only event on Sunday, April 21st from 9:30am to 3pm. Get your table quickly before they are all gone. In addition to a great brunch, there…
One of the many additional amenities here at Lake Lawn Resort, many people may not know about is our electric car charging station.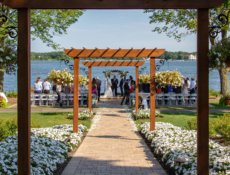 Weddings at Lake Lawn Resort are truly special occasions. We have so many different venues available and setups that we can offer our couples that it is an embarrassment of riches. Some of our more recent weddings had some incredibly creative setups. Our couples can coordinate with our wedding planners to help plan that perfect day and Lake…
We were privileged to host a unique lakeside wedding ceremony and tent celebration recently for a beautiful couple. We want to share this video that so expertly captured their special day. We offer many wedding options with different venues to fit any budget and style. After watching the beautiful scenery and the story that was told here, contact us to…