Blog
Welcome to the Lake Lawn Resort blog.
We can't wait to see you this weekend to help us celebrate St. Patrick's Day. One reason you HAVE to come is our chef's description of how he prepares the corned beef IN-HOUSE! It really is something you need to try this year. Fresh Angus Brisket house brined in Guinness Beer, Pickling spices, Salt, Molasses many other spices. Brines for…
Calladora Spa on Delavan Lake is one of Lake Geneva, Wisconsin area's most relaxing and unique spas.  At Calladora Spa, we are committed to creating a serene atmosphere that encourages you to reach a state of bliss. Calm your mind, nourish your body and completely unwind as your worries disappear. Our atmosphere is one of wellness and peace. Calladora Spa…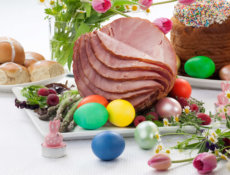 When: Apr 12 From: 9:30 am – 3:00 pm Easter fun over the weekend includes an Easter Basket delivery to guest rooms with children on Saturday evening, and an Easter Egg Hunt with three different age groups beginning on Sunday at 9:00 am. We will offer the lavish Brunch Buffet on Easter Sunday from 9:30am until 3pm. Reservations are required. The…
When the snow has finally all melted and the grass is cut and green, it can only mean one thing in beautiful southern Wisconsin. It's time to get your tee times set. Majestic Oaks Golf Course, featured below in a beautiful fly over video, is waiting for you to come and play. If you are a first time guest or player you will…
This past February 14-16 something magical happened on the grounds of Lake Lawn Resort and Downtown Delavan. Delavan welcomed some of the greatest kite performers in the world for a spectacular show, the 2020 Sky Circus on Ice. In addition, expert ice and snow carvers converged in Downtown Delavan and at Lake Lawn Resort grounds to share their talents. Honey…
At Lake Lawn Resort we are right in the middle of some of the best views in Wisconsin. This includes our waterfront restaurants on Delavan Lake, our Wedding Venues, and our scenic boat tours. However, one of the premier places to be in all of Southern Wisconsin is teeing off on our championship golf course, Majestic Oaks. Golf season…
Join us at the lake for the 2020 Bridal Show, our 7th Annual one. Discover beautiful Lake Lawn Resort.  Ask questions, get ideas, and plan your dream day with local wedding artisans. There will be butler-passed champagne and cupcakes prepared by our pastry chefs. Items from our late-night snack menu will also be available. Enjoy entertainment by That Sax Guy,…
When: Feb 15 From: 11:00 am – 5:00 pm Prepare for the Sky Circus with some of the best Chili on the lake! WARM UP DURING SKY CIRCUS ON ICE AT THE FRONTIER RESTAURANT! Saturday, February 15, 2020 from 11:00am – 5:00pm View the festivities and warm your soul at the same time. Enjoy a bountiful all you…
7th Annual Sky Circus Event – When: Feb 14 – Feb 16 From: All Day Free Admission and Open to the Public! Delavan welcomes some of the greatest kite performers in the world for a spectacular show you will not want to miss! In addition to the kite performances, expert ice and snow carvers will display their works of art Downtown…
One of the most enjoyable things about going out with your friends and family can be the ambiance and mood created by live music. Year-round Lake Lawn Resort offers several options for live music on our property. So when you visit us, don't just come for the fantastic golf, our incredible spa or even some of our amazing boating/watersport activities.