Blog
Welcome to the Lake Lawn Resort blog.
This Fourth of July, dine with us lakeside on the lawn near The Hut outside the Great Room. There will be lots of lawn games and live entertainment by Rou Ga Rou! The cost is Adults $25, Children 4-12 years old $15, Children 3 and under dine free and we have a fantastic menu, listed below. At Lake Lawn Resort…
One of the most enjoyable things about going out with your friends and family can be the ambiance and mood created by live music. Year-round Lake Lawn Resort offers several options for live music on our property. So when you visit us, don't just come for the fantastic golf, our incredible spa or even some of our amazing boating/watersport activities.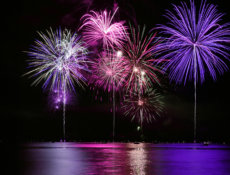 Join us for an up-front and unobstructed view of the fabulous Delavan Lake fireworks display on Saturday, June 29th. Our boats will depart from the pier in front of the Lookout Bar & Eatery at 8:30pm with a brief tour of the lake. Then, we will anchor near the fireworks barge and watch the magic unfold. The tour will conclude…
Taking place on the shores of Delavan Lake, Shake the Lake Music Festival returns better than ever bringing you 3 Days of FUN, FOOD, and DRINK. We have a packed lineup of great bands and tribute acts Friday, Saturday & Sunday. Along with amazing tunes there will be fun activities including the 4th Annual Walworth County Bags Championship, Carnival…
The first several days in June (1st-9th) we are taking part in a great tradition here in the Lake Geneva area, Restaurant Week. This is a time of year when local restaurants put together specialty menus that really provide the best of the best so that customers can access some of the best foods in the area at an affordable…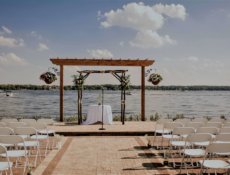 Weddings are a magical occasion for all involved, the couple's special day often plays out with many people scrambling to try to keep the plans in place and on time. At Lake Lawn Resort our wedding options and venues offer fantastic views, wonderful memories. Some of the most recent weddings that we…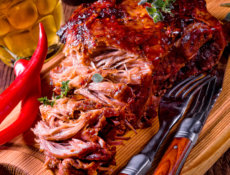 Thank you to all who came out and celebrated our fallen heroes during our Memorial Day 2019 weekend events from May 24-27th. Memorial Day 2019 Weekend is the time of year at the resort to kick off summer with outdoor and indoor activities for the whole family all three days including the first of the year Lakeside Lawn Party with…
This coming Father's day on June 16th, treat your Father to the newest addition of Lake Lawn brunch traditions. Because of all of the exceptional talent we have available for food and event coordination we can always provide a fantastic time for our guests and attendants; we just need to identify the opportunity. This year, after our successful Mother's day…
Memorial Day Weekend (May 24-27) kicks off a summer filled with activities – both on the lake and on the lawn!  We have planned many outdoor and indoor activities for the whole family. Memorial Day Weekend is the time of year at the resort to kick off summer with outdoor and indoor activities for the whole family all three days…
Lake Lawn Resort is more than just one of southern Wisconsin's beautiful hotels it also offers so much more than that. During the year check out our events page. We routinely have fun activities that tie in all the various things to do on our grounds. On May 18th there is no exception. There is a fun activity that…