Gift Shop
LAKESIDE SUNDRIES, SOUVINEIRS, AND MORE!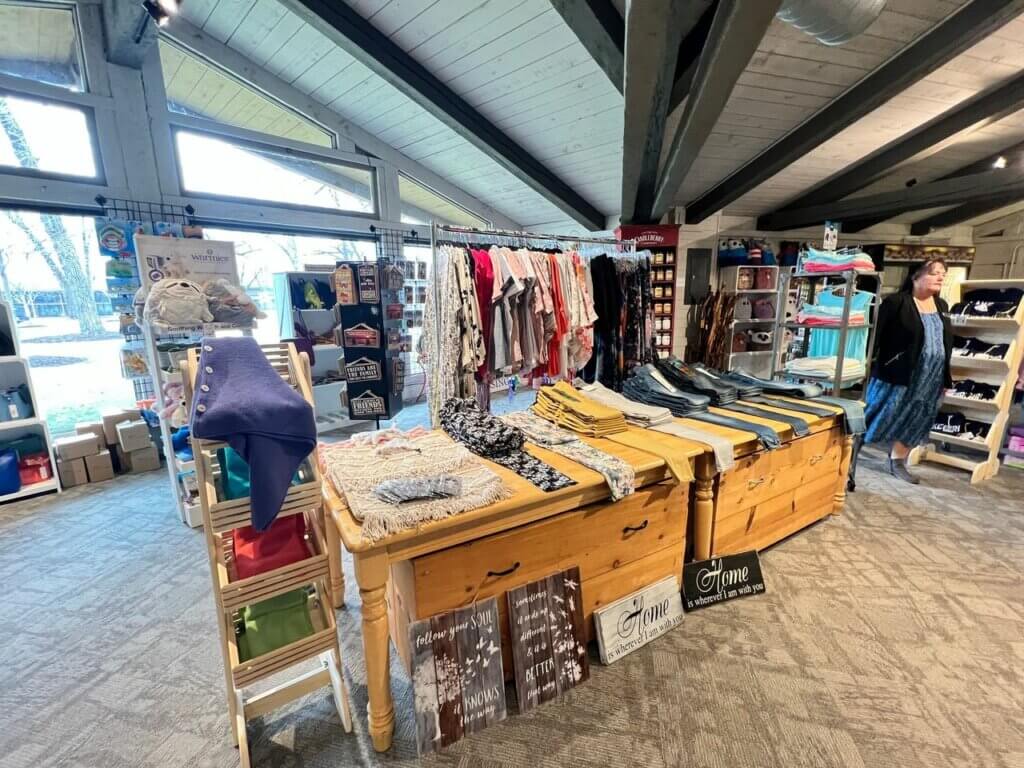 The Gift Shop carries a huge range of necessities, clothing, home décor, gifts, magazines, and more. We pride ourselves on providing a variety of useful and fun merchandise to make shopping a great experience for individuals and families!
Browse our variety of clothing and shoes, including an impressive selection of Minnetonka sandals, moccasins, boots, and slippers. You can also find specialty items for the home and garden, humorous and decorative signs, wine gifts, kitchen accessories, seasonal gifts, ornaments, and wedding and baby gifts.
No worries if you forgot to pack your sundries or toiletry items! You can find all your necessities available here.
It's much more than a store. It's an adventure!  
Thanksgiving Weekend Fill the Bag Promotion
The Gift Shop is your one-stop-shop for fantastic and fun finds this holiday season. Stop in Wednesday, November 23 through Sunday, November 27, and save 25% on whatever gifts, decor, apparel, and accessories you can fit into the bag provided.